QNAP is a globally recognized storage manufacturer that produces Network Attached Storage (NAS) with high scalability and reliability. A company has a strong supply system that allows it to handle design, development, manufacturing, and quality control all in-house. QNAP is well-known in Taiwan, surrounding Asian countries, Europe, and North America, with a user base exceeding 7 million worldwide.
Features
Model Name
12th generation Intel Core multi-core
Multi-thread processor
Featuring an M.2 2280 PCIe slot
TVS-h874
TVS-h474
Intel Atom C5125 8 Core processor
2.5GbE Board with 8GB RAM
TS-1655
Intel 8 Core processor
2U Short-depth Rack-mount
TS-855eU-RP
AMD Ryzen quad-core processor
High-performance rack-mount model with 2.5GbE port
TS-873AeU-RP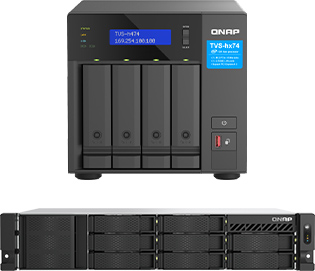 Features
Model Name
Dual-processor (2 x 8-core & 2 x 16-core)
An NVMe all-flash ZFS storage configuration.
TDS-h2489FU
ZFS-based,
24-bay U.2 NVMe all-flash storage configuration.
TS-h2490FU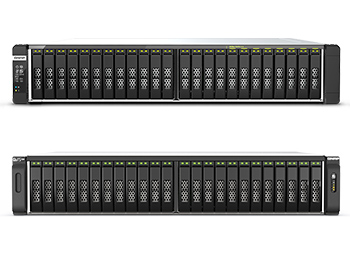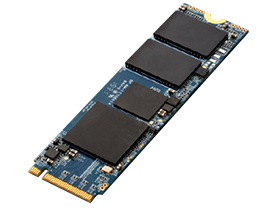 Interface
PCIe Gen4 x 4 NVMe 1.4
NAND
3D TLC
Capacity
960GB
1,920GB
3,840GB
Sequential Read/Write(MB/s)
2,800/1,700
2,850/2,750
2,500/2,600
TBW(TB)
1,000
2,000
4,000
Operating Temperature
Standard Temperature 0~70℃
Wide Temperature ‐40℃~85℃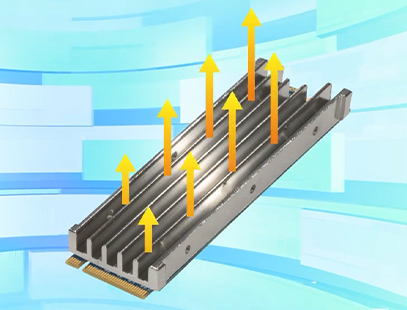 Under Development
When SSDs are used for prolonged periods, such as during high-load data processing or continuous read/write operations, the internal flash memory chips and controllers may generate heat, potentially impacting performance. Heat sinks efficiently dissipate heat and help control the temperature increase of the SSD, thereby mitigating performance degradation during high-load usage.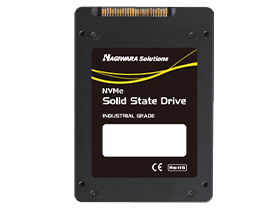 Interface
PCIe Gen4 x 4 NVMe 1.4
NAND
3D TLC
Capacity
960GB
1,920GB
3,840GB
Sequential Read/Write(MB/s)
3,000/1,700
3,000/2,900
3,000/2,900
TBW(TB)
1,000
2,000
4,000
Operating Temperature
Standard Temperature 0~70℃
Wide Temperature ‐40℃~85℃