USB memory type virus check tool
"USB memory stick type" virus check and extermination tool with McAfee's virus checking engine. Just connect this product to your PC, it will automatically scan and save the log data.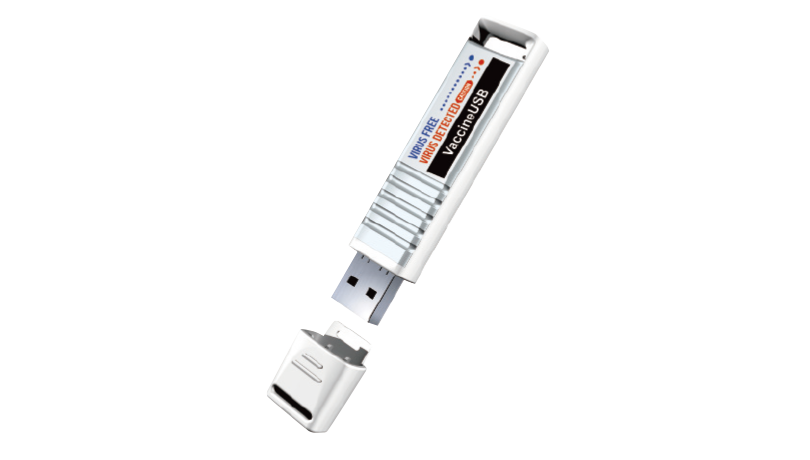 Specifications
Support OS
Windows 7/8/8.1/10/Embedded Standard 7/Embedded Standard POSReady 7/Windows Embedded 8.1 Industry Pro/Windows Server 2008(SP2)/2008 R2/2012/2012 R2/2016
Support model
DOS/V equipment with a USB interface,Free memory area 512MB or more,Page cache must be ON.(Recommended),CD-ROM drive must be recognized,Autorun must be executed by CD-ROM.(Recommended)
Interface
USB3.0/USB2.0/USB1.1
Connector type
USB Type A
Security features
Virus check function for connected terminals(Equipped with McAfee's virus scanning engine)
Dimensions
Length 79.0mm x Width 18.0mm x Height 9.4mm ※Including cap
Weight
10g
Color
White
Environmental
consideration
RoHS Compliance
Warranty period
1 year
Specifications are subject to change without notice.
Company names and product names appearing on this page are trademarks or registered trademarks of their respective owners.